A tub-to-shower conversion is a great choice for anyone struggling with balance and mobility issues. However, not all homeowners know what it means to convert a tub into a shower! In turn, you might not realize the benefits of this conversion for you and your family.
Check out some information about a tub to shower conversion including when you might consider this project for your home. Then, contact a bathroom renovation contractor near you. He or she can offer even more details about tub conversions and shower installations. Your home will then offer all the safe, stylish features you need in your bathroom space!
What Is a Tub to Shower Conversion?
Simply put, a tub to shower conversion removes the actual tub from the bathroom space. Next, a contractor installs a shower surround or individual tiles. Then, he or she might install glass doors or leave room for a shower curtain. In turn, you're left with a walk-in shower where the tub once sat.
Also, note that a contractor might enlarge the space, to make room for a shower that's larger than the old tub. This typically means pulling up floor tiles and other obstructions. Additionally, your contractor might install in the shower that the old tub space lacked. These can include a built-in seat, safety grab bars, shelving, and so on.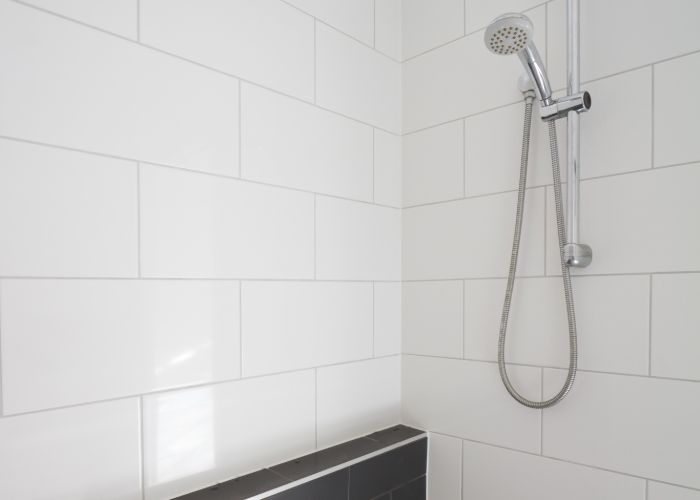 Who Needs a Tub to Shower Conversion?
Now that you know what is meant by a tub-to-shower conversion, you might wonder why it's needed! There are many reasons to choose a walk-in shower over a tub. Check out a few here so you can discuss your needs with a bathroom renovation contractor:
Persons with arthritis or joint pain often find it difficult to step over tub walls. In turn, a shower conversion makes it easier and less painful to enter and exit the space!
It's often unsafe for someone with balance issues to step in and out of a tub! Consequently, removing that wall and creating a step-in shower also keeps them safe.
Wheelchair users and those who need similar mobility aids also find a walk-in shower easier for bathing.
Taking out the tub often adds several inches of space to the shower's footprint. Many people find that roomier space more comfortable for bathing, even if they're without physical challenges!
On the other hand, a contractor might create a smaller shower in the tub's footprint. In turn, you can use that remaining area for storage or other needs.
Step-in showers with glass doors open up small bathroom spaces, creating a roomier, more welcoming appearance.
Walk-in showers allow more space for built-in seating, also offering a more comfortable bathing experience.
Remember that your bathroom renovation contractor can also note why a shower conversion is an excellent choice for your home!
What Do You Need to Convert a Tub to a Shower?
First, note that it's vital for homeowners to rely on contractors for tub to shower conversions. Improper repairs or poor-quality installations can risk water leaks, electrical shorts, and other costly damage. Additionally, shower fixtures such as pan flooring are often heavier and more cumbersome than homeowners realize. In turn, investing in a contractor means a safe, reliable conversion or shower installation.
Also, note that contractors often spot and repair damage to subflooring and wall studs during a conversion project. This is a vital part of the process! Ignoring water damage risks cracked wood, mold growth, and other serious issues. On the other hand, a conversion project is an excellent time to address needed repairs!
Moreover, making repairs, installing new drywall and plywood, and other simple fixes ensures your bathroom supports the shower properly. Consequently, your shower space stays dry and in good repair for years to come!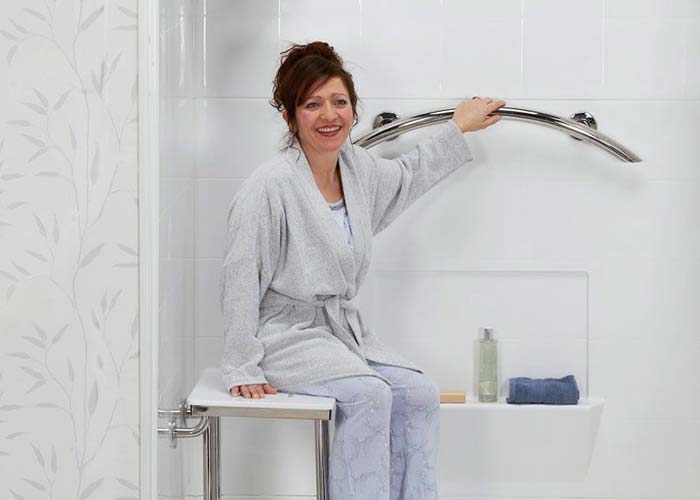 Difference Between a Shower Conversion and Walk-In Tub
A walk-in tub is also an excellent investment for those with arthritis, balance issues, and similar health concerns. However, these tubs are quite different from a step-in shower! A walk-in tub has tub walls but also a door, so you don't need to step over those walls.
Also, note that a walk-in tub usually has a built-in seat and safety grab bars along those walls. These tubs might also offer fast filling and emptying, whirlpool jets, and other convenient features. In turn, they offer both added safety and comfort for homeowners!
If you're deciding between a shower conversion and a walk-in tub, note if you prefer soaking or using overhead shower faucets. Also, wheelchair users especially might prefer a shower conversion, allowing them to wheel their chairs right into the shower space. Additionally, bariatric patients might feel more comfortable in a larger shower than in a more confined tub.
How Much Does It Cost to Convert a Bathtub to a Shower?
Most tub to shower conversion projects range between $6000 and $10,000 on average, including materials and labor. Note that needed repairs might increase your costs overall. Additionally, higher-quality materials such as stone tiles are also more expensive! However, these might also be easier to clean and last longer before needing repairs or replacement.
While this project might seem costly to some, note its many advantages. A step-in shower is vital for anyone with balance issues or joint pain! Slip and fall accidents in a tub can mean costly, catastrophic injuries, while walk-in showers provide added safety. Built-in seating also reduces the risk of falls while bathing.
Additionally, a walk-in shower is a great choice for smaller bathrooms in particular. Bathtubs often create a closed-off look while open showers keep it spacious. Creating a smaller shower also means using the remaining space for storage, as said. For all these reasons and more, consider a shower conversion for your home, especially if anyone in the family has balance issues and other health concerns.
Columbus Walk In Bath Solutions is happy to provide this information about tub-to-shower conversions to our readers. Hopefully, you found this article helpful and informative! If you're ready to add safety to your bath, call our Columbus walk-in bath installation contractors today. We carry a wide range of step-in tubs and also provide full-scale shower conversions as well. To get your home started, give us a call today!