If you're a senior citizen or someone with a disability, having a walk-in tub in Columbus might be a very helpful piece of equipment for your home. But, does Medicare cover these specialized tubs? Unfortunately, the short answer is no. Unfortunately, Medicare follows a strict set of rules concerning what they deem to be "durable medical equipment such as a wheelchair or walker. Walk-in tubs are do not fit that criterion and are looked upon as a comfort measure.
However, they might be some loopholes to this under Medicare Part B or if you have Medicaid, which can offer some financial assistance when purchasing a walk-in tub.
Below, we'll familiarize ourselves with walk-in tubs and the Medicare program in Ohio.
What is a Walk-in Tub, and Do You Need One in Your Columbus Home?
A walk-in tub includes a door so that the user doesn't have to burden themselves by climbing over a barrier, which can lead to slips and falls in some people. In addition, there are different features and accessories that can be purchased with a walk-in tub to customize the consumer's experience.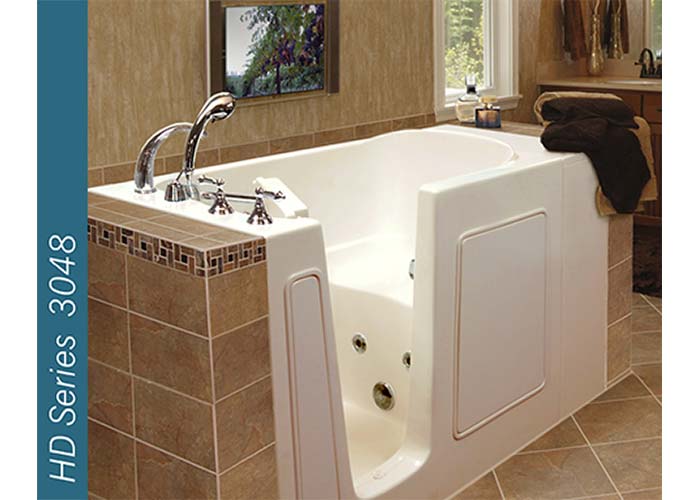 Some walk-in tubs include a raised seat, removable shower hoses/sprayers, and jets. The type that a consumer should choose is primarily based on their limitations and what their doctor or physical therapist may recommend.
What are the benefits of a walk-in tub?
Combats limited ability
Offers hydrotherapy
Many walk-in tubs double as showers
Decreases slip and fall accidents
Allows seniors to age in place
Helps those with disabilities perform hygiene practices
Investment for the future
Does Medicare Cover Walk-in Tubs in Columbus?
Generally speaking. Medicare covers what they consider to be Durable Medical Equipment (DME). DME is described as being:
Durable and expected to last at least three or more years
Medical in nature and used for medical purposes
For use in the consumer's private residence
Not typically useful to someone who isn't injured or sick
Unfortunately, walk-in tubs for Columbus residents don't fall under the DME category and therefore are not covered by the state-run insurance plan. Parts A and B of Original Medicare rarely ever consider a walk-in tub a medical necessity because it is looked at as a comfort and convenience item.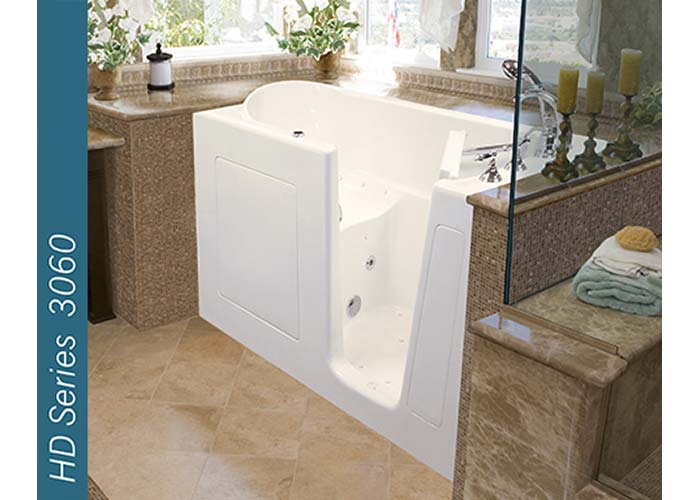 Now, if you are an eligible Medicaid recipient, you might be able to get some help covering the cost of the walk-in tub. In some cases, Medicaid will pay a portion to 100% of the tub, but they'll generally have a say in where the tub is purchased and which features and accessories it can come with.
How Much Do Columbus Walk-in Tubs Cost Out of Pocket?
Truthfully, the cost of walk-in tubs for Columbus consumers varies depending on the vendor, brand, and features. Plus, if you opt to have the tub delivered and professionally installed, there will most likely be a service fee.
The average cost of just the walk-in tub itself ranges from $2000 to $12,000, and the typical cost of installation is around $700 to $3000.
If you are someone who qualifies for both Medicare and Medicaid, you could fall under the Dual-Eligible Special needs Plan. That is a sector of the Medicare Advantage plan that customizes benefits for beneficiaries who are dual-enrolled in both state-funded programs, also known as "dual-eligibles."
If you'd like to know if you qualify for help paying for your walk-in tub, you can contact the State Health Insurance Assistance Program (SHIP).
What About Medicare Part B Covering Walk-in Tubs in Columbus?
Medicare Part B will cover walk-in tubs if they are considered to be durable medical equipment, and in some cases, they are. If you can prove that the walk-in tub goes above and beyond comfort and convenience measures, you might be able to get Medicare to foot the bill for your tub.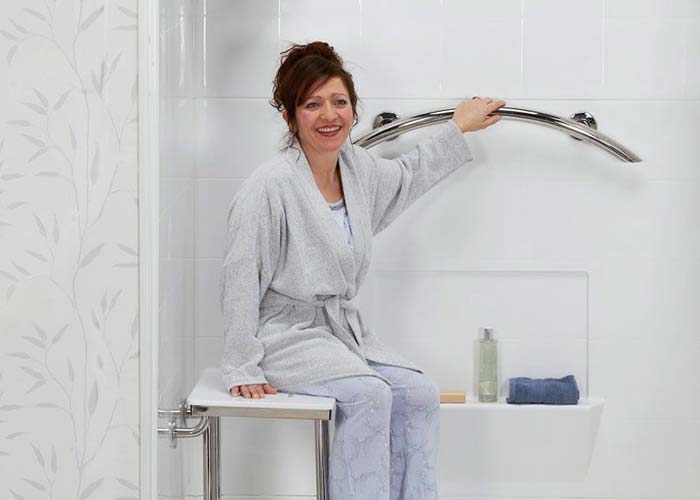 A medical diagnosis from your doctor that supports your need for the walk-in tub as medically necessary will be required. In most cases, your doctor will submit a medical report on your behalf to the insurance company or, at the very least, will write you a prescription for the tub.
Gathering the appropriate documentation and proofs before submitting a claim to Medicare Part B does not ensure you'll get approval, but it does increase your chances.
Columbus Walk-in Bath Solutions is a company that cares about the well-being of its clients. Helping people get the walk-in tub and shower that helps them perform daily hygiene activities is what the company does best. If Medicare doesn't cover the cost of the tub, you can count on the company to offer budget-friendly prices and flexible financing options to make paying for the tub much easier.